Help to Buy is a Government-backed scheme that helps first-time buyers to purchase a new build home with as little as a 5% deposit. A number of Devonshire Homes properties are available with the Help to Buy: Equity Loan incentive; which means you could purchase your new Devonshire Homes property sooner than you might have been able to otherwise.
How does the Help to Buy:
Equity Loan work?
Once you've found your ideal home on one of our Devonshire Homes developments, you will need a deposit of 5% to reserve the property.
The Government will lend you up to 20% of the value of your new home through an equity loan. This equity loan is interest-free for the first 5 years and can be repaid at any time within 25 years (or on the sale of your home, whichever is sooner).
You then need to secure a mortgage for the remaining 75%.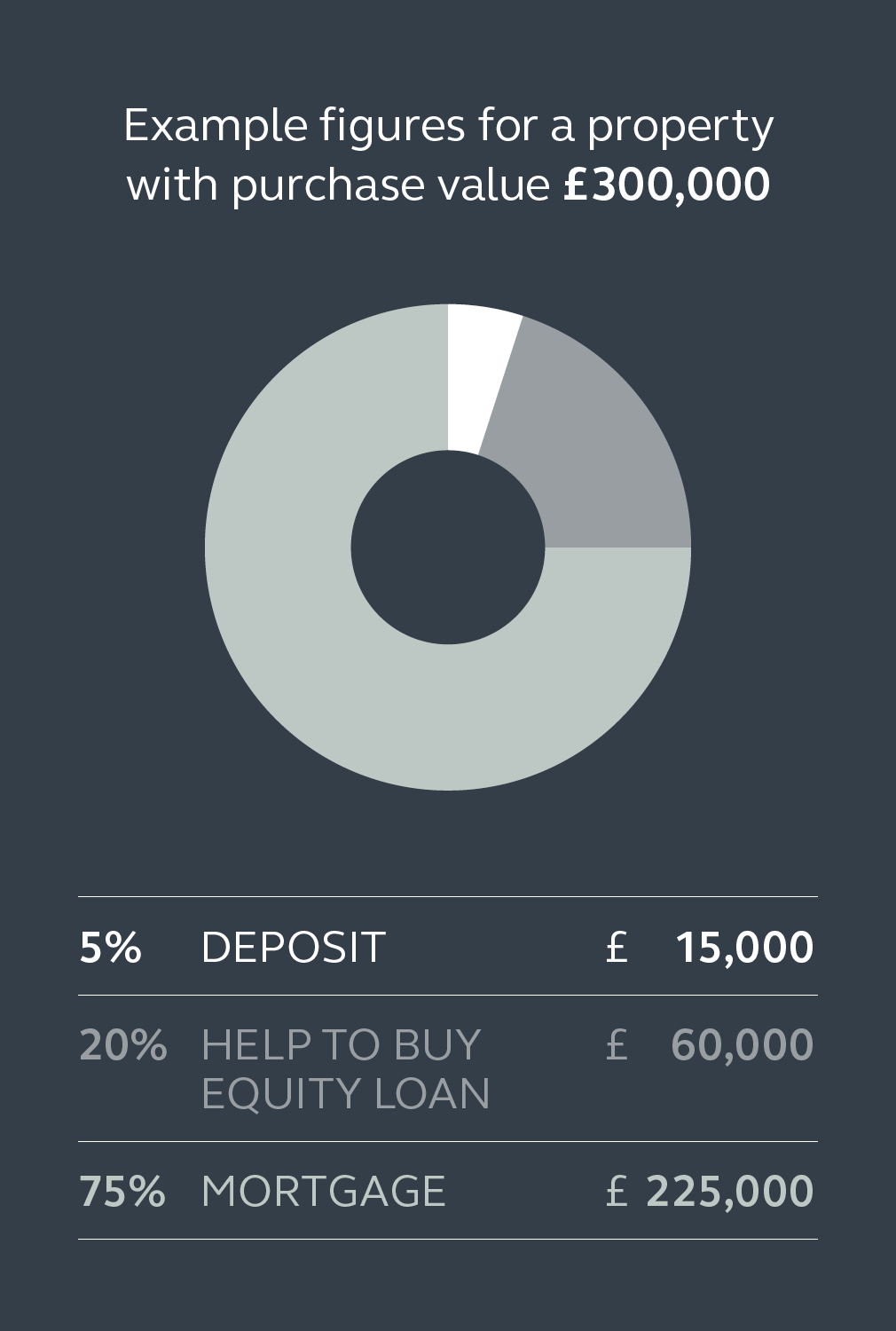 Certain conditions apply:
Help to Buy is only available to first time buyers
The scheme is available exclusively on new-build homes only
To be eligible you (or anyone you're buying a home with) must not have owned a home or residential land in the past in the UK, or abroad, and not have had any form of sharia mortgage finance
Homes that qualify for the new Help to Buy scheme in England are subject to a regional price cap; in the South West the scheme is capped at new build homes up to £349,000
Your mortgage must be capital repayment (not interest only)
Help to Buy is only available on properties occupied by the mortgage holder(s) (not buy-to-let)
The Help to Buy: Equity Loan scheme began on 16th December 2020 and runs until March 2023
For more information regarding the Help to Buy: Equity Loan scheme please click here.
Please do contact our sales team at your selected development and they will also be able to give you more information.